After-School, Teen Art Program
Teen Art House is a free after-school program that provides youth with a secure and inspiring learning environment. Participants will have the opportunity to explore a variety of artistic mediums while working with multiple different teaching artists on guided art projects. In the past, students have worked in oil painting, ceramic raku firing, drawing, printmaking, and sewing. We offer a different curriculum every semester so that repeat students can continue to grow as artists!
This program is offered multiple times a year in 8 week-long semesters. Participants must be between the ages of 13 and 18 at the time of signup. Registrations are on a first come, first serve basis. If you are interested in being notified when registrations are open for the next semester, please email Amber Wiesberg, at amber@creativeyork.org or call us at 717-848-3200.
Summer Session 1 registration is full. Spots still remain in Summer Session 2. Spots are limited!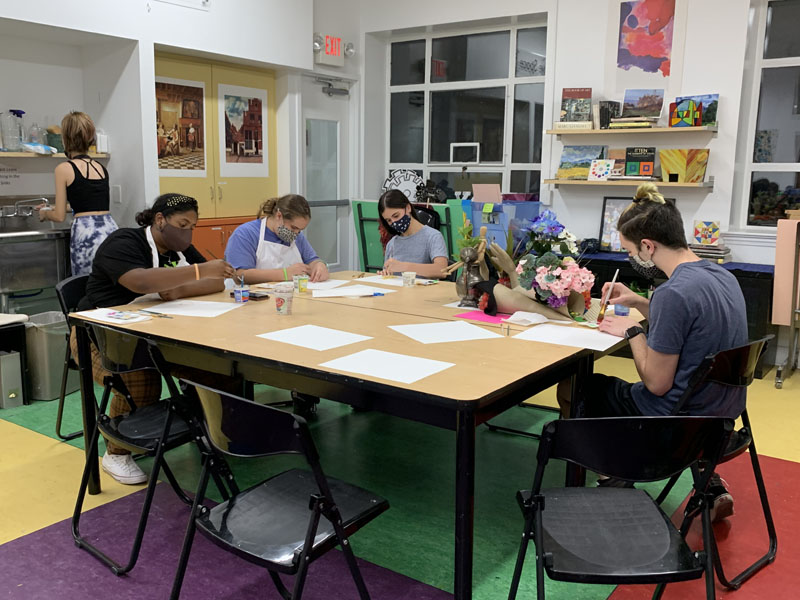 Want to Learn More About Teen Art House?
Get more details about Teen Art House and notifications when registration opens.