Current Installation in the Art Lab
Lunchbox Moments: Seek Understanding. Share Stories. Stop Hate. 
Amie Bantz
September 29 through November 19, 2022
Opening Reception: Thursday, September 29 from 6 to 8pm
"Lunchbox Moments" are the formative occurrences in many Asian American kids' lives where a traditional Asian meal is eaten at school and peers in the lunchroom have some reaction, whether it be positive or negative. These stories make up a collective identity that is equal parts profound, beautiful, comical, and heartbreaking.
To share these stories and empower the AAPI community in light of recent attacks on Asian Americans in the U.S., Amie Bantz has been collecting narratives from members of the AAPI community and physically writing their stories onto spray-painted lunch boxes. This visual representation of storytelling empowers marginalized voices by providing a platform to raise awareness and eliminate hate. Learn more about the featured artist, Amie Bantz, here.
Upcoming Installations in the Art Lab
New exhibit announcement coming soon!
Experimental, Immersive, Thought-Provoking Art Wanted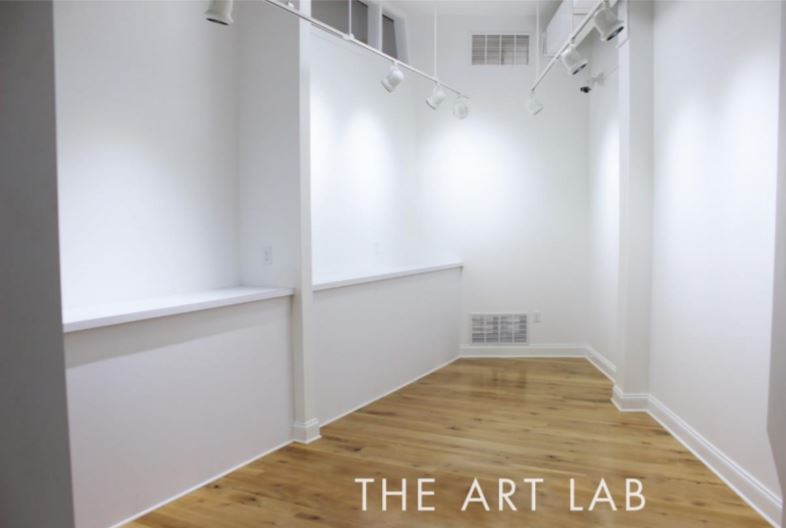 Creative York announces an open call for artists to submit proposals for the Art Lab for 2023. The Art Lab is a space to introduce and cultivate new work that contributes to the cultural growth of York and our community.
The Art Lab installations go beyond "art exhibit" into the realm of experimental, interactive, engaging installations. It's the space to explore and push boundaries, to go beyond "viewer and art" to "participant and art".
Click Here for Art Lab Proposal