Current Installation in the Art Lab
Spatial Inequity
April 27th through June 10th, 2023
"Spatial Inequity" is a site-specific installation by Virginia Sperry that continues her personal exploration into the complexities of race in America. With this work the artist delves into the inequities and different emotional realities of being American based solely on skin color. From slavery and redlining to infrastructure planning and education, physical space has always been controlled by white people. This control has been (and continues to be) used to create divides in the economic and physical heath of Americans along racial lines. Using walls of sumptuous colorful yarn and hand-made paper sculptures, Virginia physically divides the space so the viewer can experience these differences on a proprioceptive and emotional level. Adding a twist, she flips the color spectrum and creates a new paradigm designed to challenge our assumptions about what is normal.
Upcoming Installations in the Art Lab
Stay tuned for upcoming exhibit announcements!
Experimental, Immersive, Thought-Provoking Art Wanted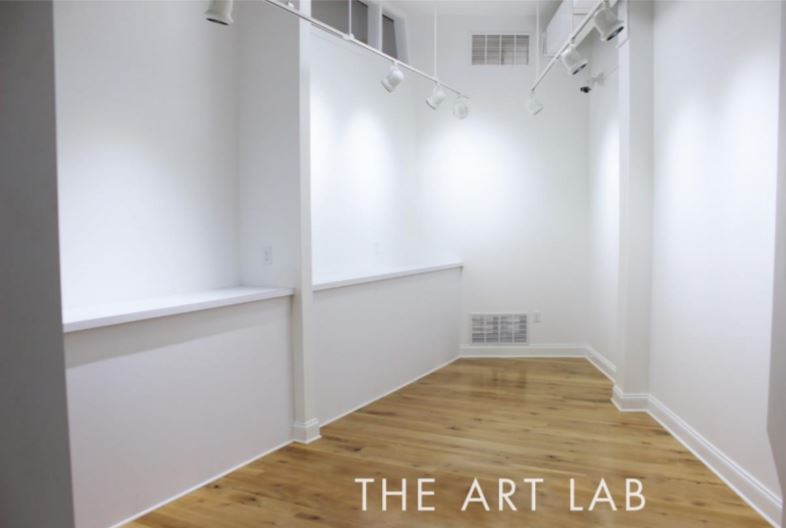 Creative York announces an open call for artists to submit proposals for the Art Lab for 2023. The Art Lab is a space to introduce and cultivate new work that contributes to the cultural growth of York and our community.
The Art Lab installations go beyond "art exhibit" into the realm of experimental, interactive, engaging installations. It's the space to explore and push boundaries, to go beyond "viewer and art" to "participant and art".
Click Here for Art Lab Proposal