Current Installation in the Art Lab
A Year in the Making: The Crooked Vision Art Collective
November 30th 2023-January 20th, 2024
The Crooked Vision Art Collective, consisting of Rebecca Carter, Ren Harbold, James O'Shea, and Amber Wiesberg, joined together to put on an exhibit encapsulating a year's worth of artmaking. In an effort to keep the habit of consistently making art while no longer being in school, the four artists banded together and made a pact to make as many small pieces as they could, starting January 1st of 2023 and continue until the exhibit is on display on November 30th. With a goal of over 1000 pieces, the space will be full of a year's worth of memories, problem solving, experimentation, and growth.
Sponsored by Bambi & George Long III and Kathy & Vince Butera
Upcoming Installations in the Art Lab
YCASE
February 2nd-February 15th, 2024
Creative York's collaborative exhibition with York College, featuring student's artwork.
An opening reception for YCASE will be held on First Friday, February 2 from 6-8pm. This event is free and open to the public.
Sponsored by York Water Company
Art with Heart
February 22nd-March 23rd, 2024
Curatorial Exhibit
April 4th-May 18th, 2024
Inhale/Exhale
May 30th-July 20th, 2024
Experimental, Immersive, Thought-Provoking Art Wanted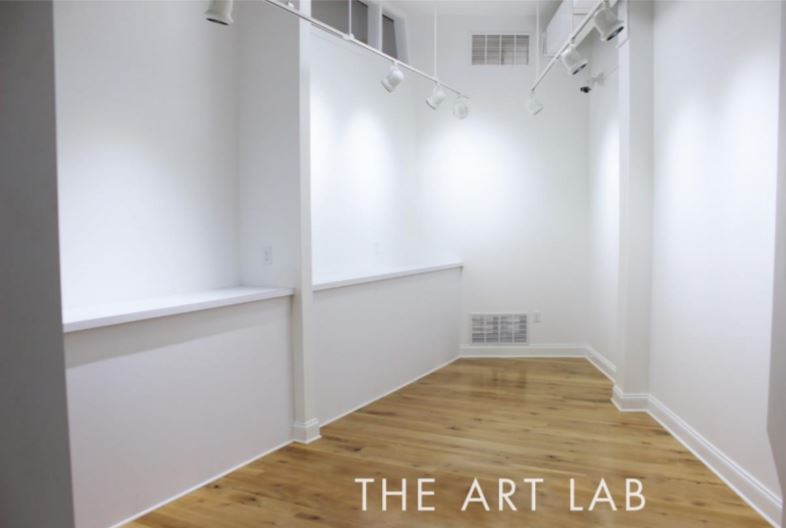 Creative York announces an open call for artists to submit proposals for the Art Lab for 2023. The Art Lab is a space to introduce and cultivate new work that contributes to the cultural growth of York and our community.
The Art Lab installations go beyond "art exhibit" into the realm of experimental, interactive, engaging installations. It's the space to explore and push boundaries, to go beyond "viewer and art" to "participant and art".
Click Here for Art Lab Proposal