Teaching Artists at Creative York
Whether you are attending an art class at Creative York for the first time or are an experienced artists, our teachers have the knowledge and background to help individuals of all ages enhance their skillsets and explore their creativity!
As a Latina immigrant from Peru, Rosa Luz Catterall expresses a curiosity to understand people, cultures and community. This led her to pursue careers as a social worker, an art therapist and a self-taught artist. Her work in the community focuses on themes that address cultural diversity, hope and healing and creates spaces that promote support and safety to express freely. The unique qualities that she brings to her practice help connect with people on a human level.
Rosa Luz was born in Peru and grew up in the U.S. from the age of nine in Queens, New York.  She graduated from Queens College with a B.A. in Sociology. Rosa Luz completed her graduate education at N.Y.U. and practices as a bilingual licensed social worker and a registered art therapist. She is an independent contractor for Hershey Medical Center, Conewago Place Drug and Alcohol Residential Treatment, Wellspan and Olivia's House. She has an art studio/gallery at Marketview Arts where she paints, plans community projects and coordinates art wellness groups. Rosa Luz has made a commitment to give back to the community. In the past five years she has volunteered as an art therapist at York County Prison Women's Wing and participated on mission trips to Guatemala and Ethiopia. Most recently she is a board member of Creative York and an active participant in the Racial Equity and Gallery Committee.
Holly Davis is an artist, wife and mom from York, PA. She received her Bachelor of Fine Arts in Ceramics from Beaver College, completed her PA Art teaching certification through Millersville University and received her Master's in Education from Wilkes University. She also studied at Glasgow School of Art in Scotland and Penland School of Crafts in North Carolina. Holly has exhibited work throughout Pennsylvania, Scotland, and North Carolina, and she was the recipient of a PA State Grant for the Arts. Holly loves clay and teaching art, especially ceramics. She has taught artists of every age and has a passion for sharing her appreciation of clay with those she gets to work with.
Ellen Ehlenbeck holds a B.A. in Fine Arts in painting from Penn State and a M.A. in graphic design from Savannah College of Art and Design. A working artist, Ellen has exhibited her work widely in the region, in both solo and group shows, as well as juried exhibitions. She loves to teach, and currently serves as a Resident Teaching Artist with the Pennsylvania Council on the Arts as well as teaching at Harrisburg Area Community College, Osher Lifelong Learning Institute and Creative York.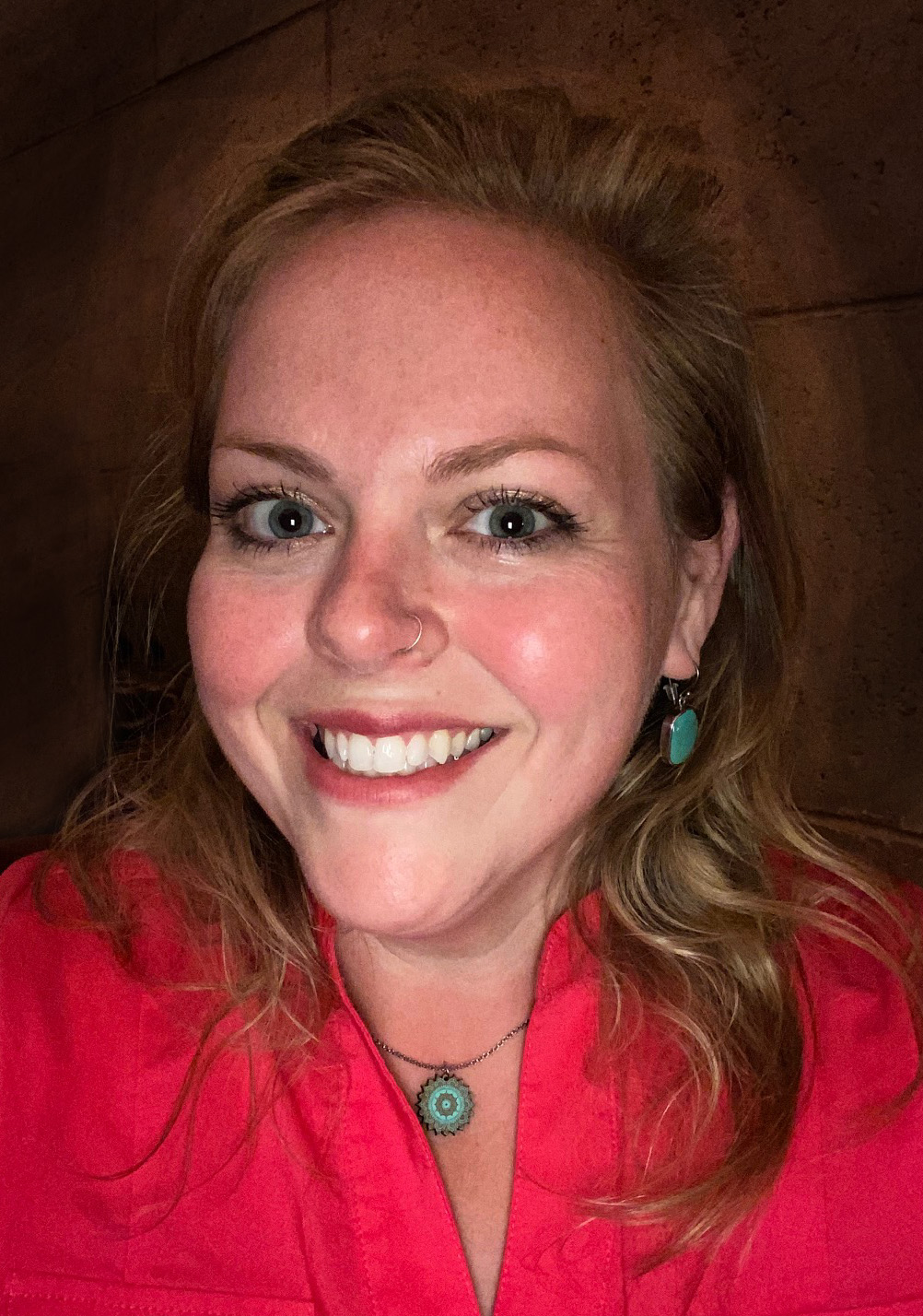 I am an artist and stay-at-home mama of two beautiful girls. Before having kids, I earned a bachelor's degree in Art and a master's degree in Education at the University of Maryland, College Park and became an art teacher. During my career I taught in two Maryland public high schools that were also English Language Learner centers.
2020 really made me reflect on what I wanted out of life and forced me to "take the plunge" on some of my goals and dreams. Since being home and busy with babies, I realized how much I missed teaching, being creative and making art. Fundamentally, it is fulfilling to my being. Ultimately, I made more art in 2020 than I had in the previous three years combined and towards the end of the year, I finally realized that this is what I need to do. I am excited to join Creative York to get back into teaching and bringing art to the community.
Rhiannon Harbold is a twenty-one year old multimedia artist and illustrator from Red Lion, Pennsylvania. She is earning a Bachelor of Arts degree in Fine Art from York College of Pennsylvania. Her work has been featured in multiple galleries around York County, including The Parliament Arts Association, HIVE Artspace, and Marketview Arts. Also, her work was recently featured in Take Care Zine (2021), a publication based in the United Kingdom.
Rhiannon loves to create fantastical and surreal artwork that emphasizes color, emotion, and whimsy. She also enjoys writing comics and stories that feature casts of playful fictional characters.
The focus of Kristin Kest's work for nearly three decades as a working artist has been in the natural science and botanical world and in that time, she has made over 30 books, 20 calendars, innumerable images for magazines and other publications, including a 100-page fantasy graphic novel. Kest has additional experience in creating designs for licensed, manufactured products and packaging such as wallpaper, greeting cards, labels, posters, educational games and more. Kest's work spans markets as well as genres, and her work is as fluid in the educational and technical sciences, as it is in historical fiction or sci-fi. Some publishers/companies include: Yankee Publishing Co., National Geographic, The Earth Day Poster for the US State Dept., US National Parks, Picture-Window Books, Houghton Mifflin, Harcourt, Llewellyn, McGraw Hill, Scholastic, and many more. Kest has her MFA from Maryland Institute College of Art (MICA). She earned her undergraduate degree from York College of Pennsylvania with an emphasis on Botany and was a professor of Illustration and Drawing courses there for nearly nine years. More recently, Kest has turned her attention to the pictorial space of bas relief and clay. A long-time practitioner of sculpture and 3-D work, Kest is now seeking to license her botanical designs and offer original tile work to commissioning clients and buyers.
Elizabeth Morrison has been a watercolor artist for 50 years and counting.  Also working as a classroom teacher for 17 years, she has had a great deal of experience teaching beginners the ins and out of this fascinating material. At Creative York she has teaches fibers and painting classes in the Teen Art House program, leads Arts Discovery Camps over the summers and holds art classes for adults and children.
Karla Myers brings her love of beauty and the created order to the art classroom and studio. Karla received her bachelor's degree in Art Education from Kutztown University, a degree which she used abundantly in homeschooling her eight children. Most recently, Karla has been conducting art workshops within the local community and for her neighbors and friends. She often incorporates art history into her lessons, and she enjoys the use of many varied media and surfaces, including watercolor, oil pastels, ceramics, acrylics, chalks, collage, wood, tempera and markers.
James O'Shea is a York-based artist working in a variety of mediums such as, acrylic paints, oil paints, pastels, charcoal and even digital media. He is a York College of Pennsylvania graduate with a bachelor of arts degree and has been included in a variety of exhibitions. Some of which included Emerging Visions at Creative York Galleries, York, PA, and Rapidity at the Coni Wolf Gallery, Marketview Arts, York PA. He placed 1st in the 2021 Fine Art Senior Exhibition and won Second Place in the 2021 Annual Juried Student Exhibition (Juror: Susanne Slavick). As of August 1st, 2021, O'Shea was named the first Marketview Fellow at Marketview Arts in York, PA. During his time as Fellow, he hopes to work closely with his community to broaden their interests in art and to help educate a new generation of artists.
Annelise Vuono is an artist whose style is characterized by figurative elements within abstract environments. Her paintings in particular feature strong color schemes and an emotional presence. Originally based out of Central Pennsylvania, Vuono is the daughter of an art educator and designer. She began drawing at a young age finding inspiration from fantasy films, music, graphic novels and nature. Later, she graduated with a BFA from Pennsylvania College of Art and Design. Vuono has been working for the past decade in various visual arts fields, has been published in books and magazines, and worked as Program Coordinator for Creative York's Art in the Parks Program. Annelise has a passion for community involvement and raising awareness in the arts.
Carol Clark Williams is poet laureate emerita of York, Pennsylvania, and founder of the "Poetry Spoken Here" readings for the open air Yorkfest arts festival. She is a winner of the NFSPS 2022 Stevens Chapbook Poetry Contest. Williams teaches poetry workshops for high school students, senior centers, support groups, and residents of institutions.
Carol's poems have been published in print and online journals including Broadkill Review, Welcome to the Resistance, Fledgling Rag, Grasslimb, Mad Poets Review, Margie, Byline, PPS Prize Poems, and Encore. Her latest collection of poetry, Unpacking for the Journey, is available on Amazon or from NFSPS.com